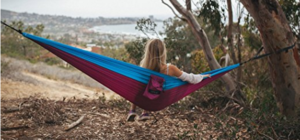 Need to place hang out? Then you'll want to try to be the winner of the September Hiking Lady Gear Giveaway! This month I'm giving away an awesome Serac hammock, so get ready to chill out in your backyard, on the trail, or at the campground. Be the envy of all of your friends who sleep in a sleeping bag when they are camping or backpacking!
Enter the September 2017 Hiking Lady Gear Giveaway by writing a comment below for your chance to win. The winner will be selected at random and announced on September 30, 2017!
The Details of the Serac Hammock Giveaway:
Serac Classic Portable Single Camping Hammock
Serac Tree Hugger straps so you can hang your hammock! These are 80 inches long each with 10 anchor points
This is the special edition that was included in the Cairn Subscription box that I sampled a couple of months ago, and I know one of my loyal readers would love it!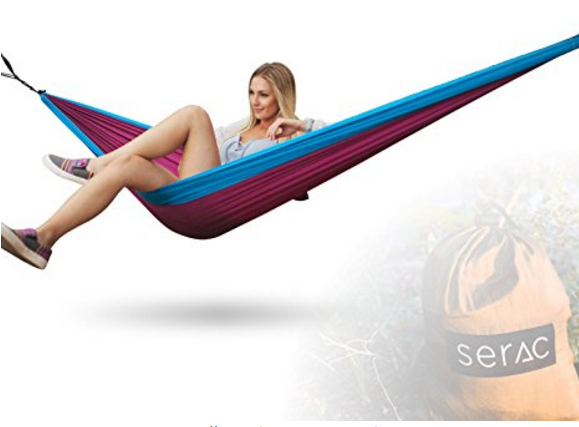 Good luck and happy trails!
Update: Winner Announced!
Thank you to everyone who entered this Hiking Lady Gear Giveaway and congratulations to Julie Giovannoni who won this month's giveaway!! Enjoy Julie! Please be sure to enter the October 2017 Hiking Lady Gear Giveaway!