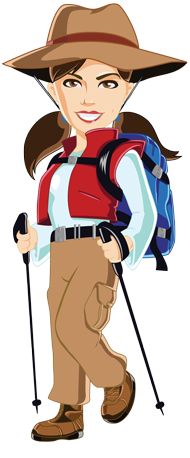 This year just flew by! It is almost time for snowshoeing (some of you are enjoying this already!), Thanksgiving, Christmas and the winter holidays!
Here's the list I've complied of the best deals I've found on hiking apparel and gear (think holiday gifts!), and some free stuff and contests!

REI Coupons! REI's Winter is November 19- November 29th! In Tustin, California, they just opened a huge new store and will be having great deals! I can't wait! Plus for 2 days only, November 17-18th, REI Outlet is having a huge snowsports sale. Use code OUT2SNOW for 22% off! Who needs a pair of snowshoes?!
Remember you can now get anything over $75 shipped for FREE to your home!
Moosejaw sale – get a $51 gift card with a Gore-Tex jacket over $200 using code GORE!
Free Stuff!!
There are always contests to sign up for …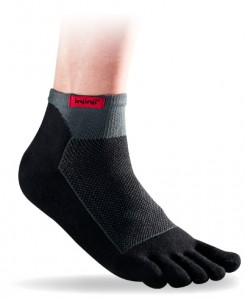 Hiking Lady's November 2010 Giveaway! Enter your email address by November 30 and you'll have a chance to for your name to be drawn to win this month's Hiking Lady giveaway: Injinji's brand new Midweight Toe Socks!
Goodhew Extreme Sock Drawer Makeover Giveaway! Post a comment for a chance to win 12 pair of socks! Yes 12 pairs!!
There are always a lot of offers for free things out there that I'm sure will be of interest to my fellow hikers. Check these out:
Free Guide to the National Parks
REI Passport to Adventure for Kids. Your kids can get a cool pair of multifunction binoculars or 4 function whistle.
Know of other deals or contests? Please share them in the comments below. Happy trails!