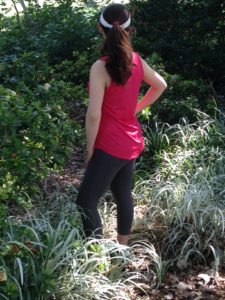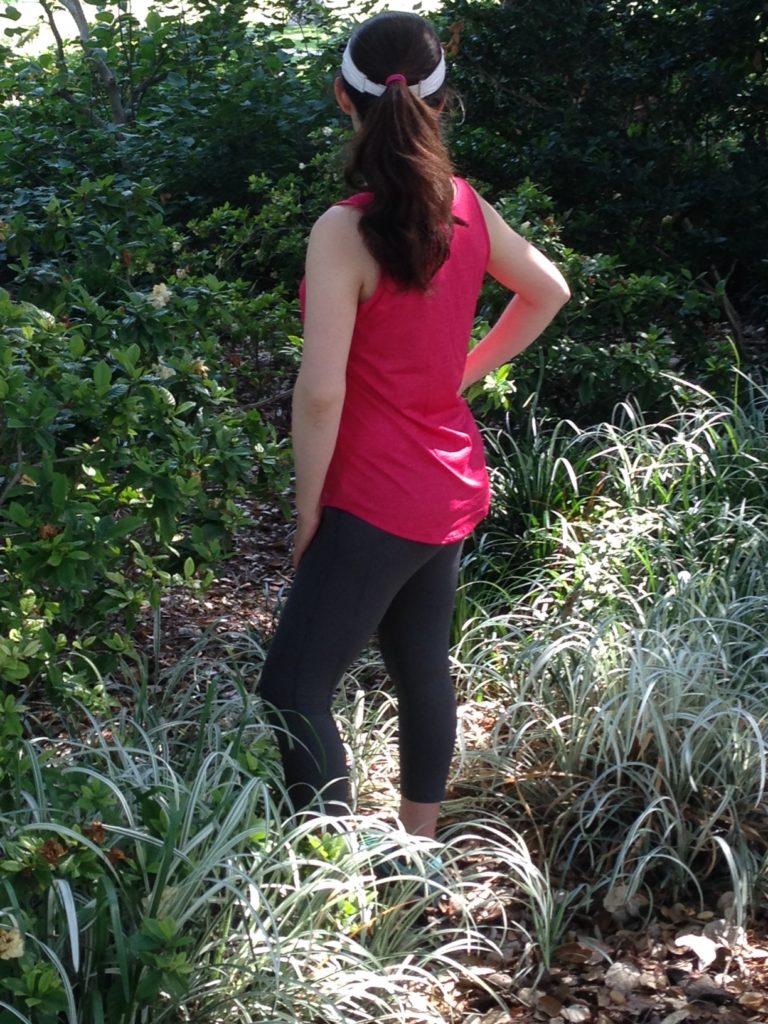 Can active wear that is infused with copper really help alleviate joint and muscle pain? There is a company called Tommie Copper that makes a variety of compression wear with the goal of helping anyone with joint pain, aches, and muscle inflammation get some relief.
Tommie Copper's product offering is wide: tops, pants, knee braces, gloves, socks, and more! Unfortunately, many of us hikers have joint pain and muscle pain! Read on to find out in this Tommie Copper review if copper infused compression wear can solve joint and muscle pain problems.
Tommie Copper Review – Hiking Lady Puts It To the Test
Tommie Copper sent me a range of products to test on my hikes this spring. Does it work? The notion behind copper infused compression products is that the copper can treat inflammation.
What is the common issue hikers have? Inflammation! What does inflammation cause? Joint and muscle pain. That's why some hikers turn to an anti-inflammatory medicine, Ibuprofen (Advil/Motrin), after a hike.
Moreover, compression socks have long be a mainstay for athletes as part of a post-workout muscle recovery regimen. In fact, I've recommended wearing compression socks post hikes to help with muscle recovery, and I have been doing that regularly for years.
What is Unique About Tommie Copper Products?
What is unique about Tommie Copper's products is that they are comfortable and can be used in daily wear. I have been wearing them to work out, hike, and sometimes just run errands. It is nice to have the extra support and muscle recovery features from the compression, the odor reducing properties in the CopperZnergy scoop neck top, and if the copper infused in the clothing is indeed helping to reduce inflammation, I view it as an added bonus!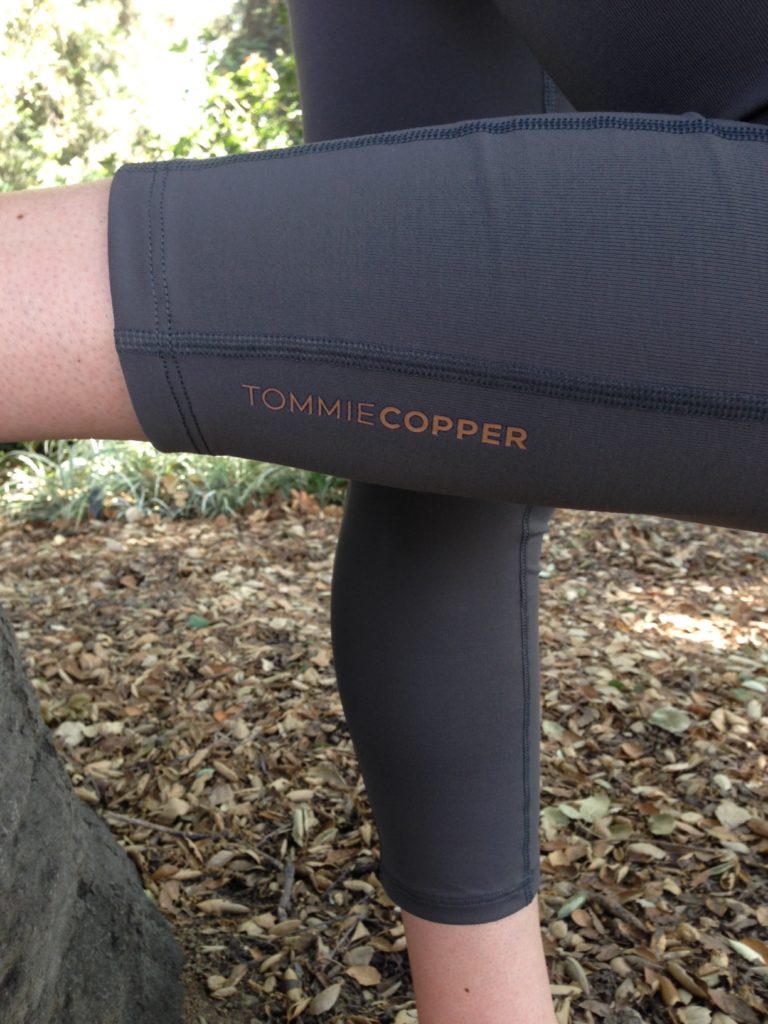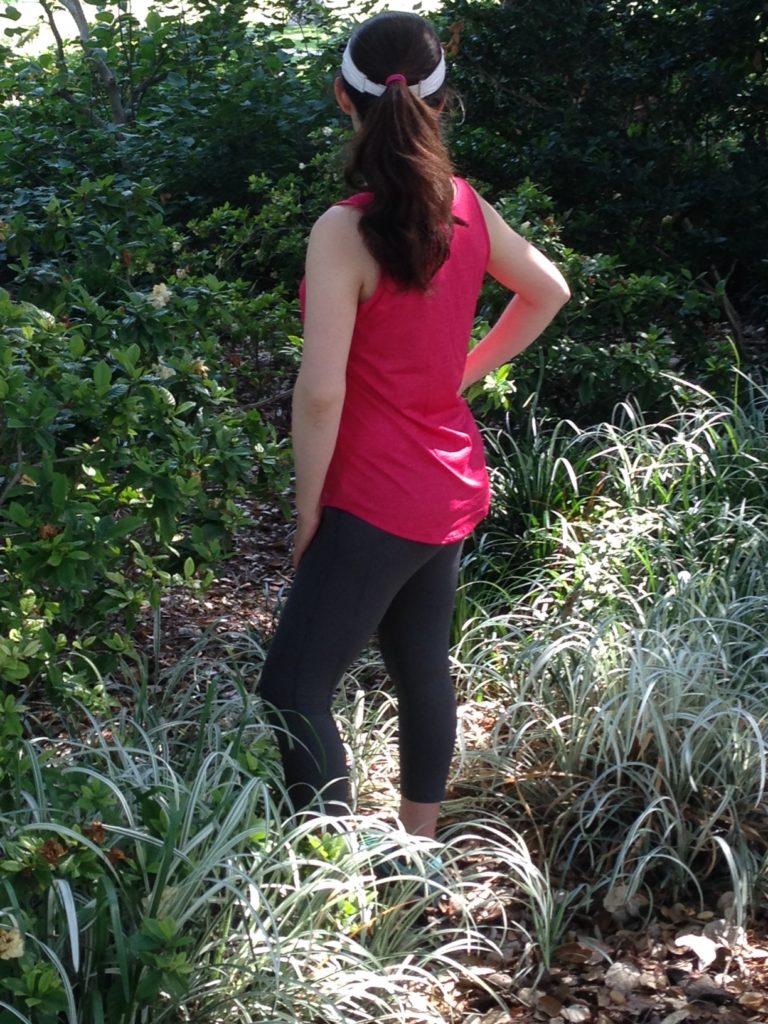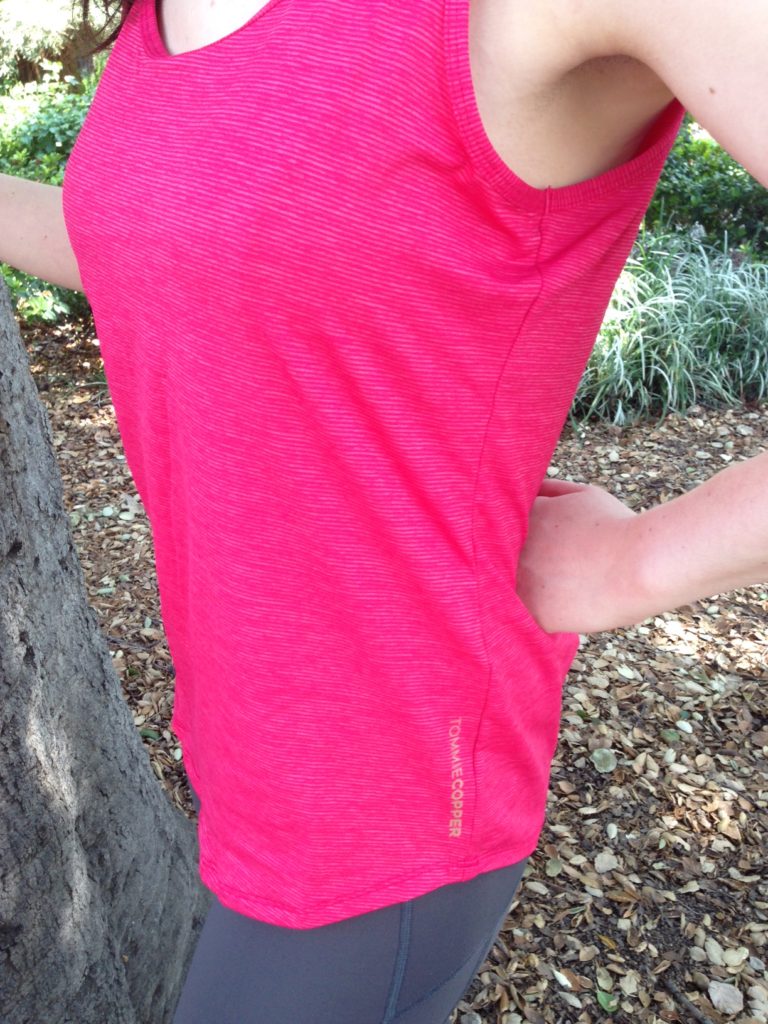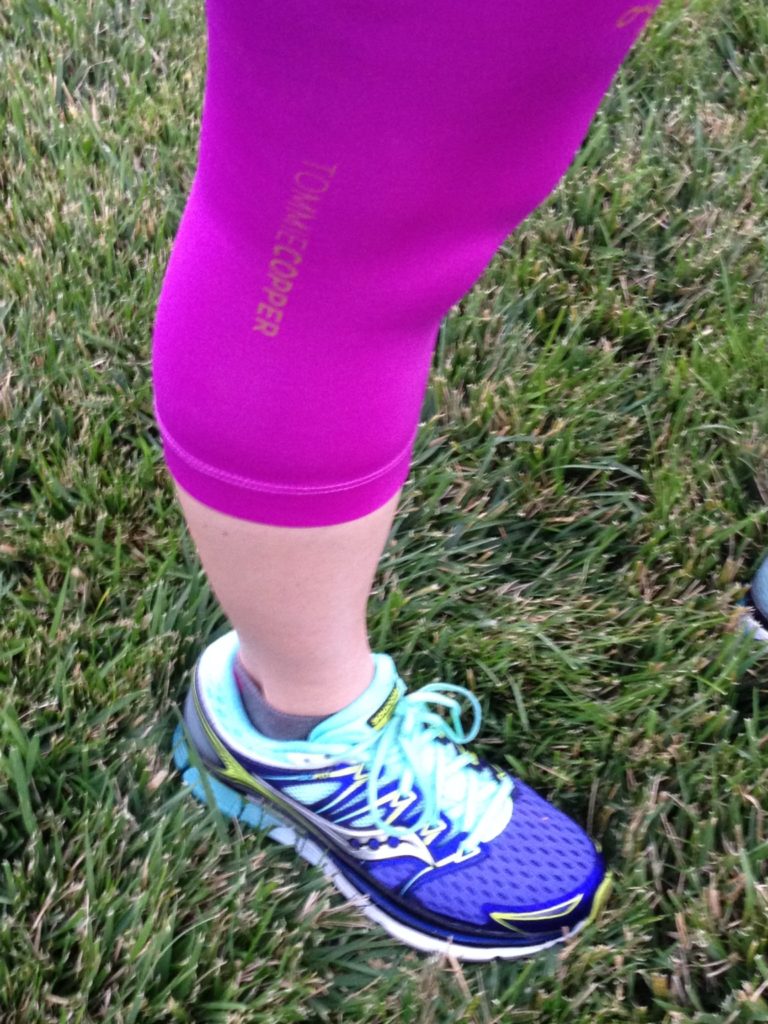 What I like about Tommie Copper products:
What I don't like about Tommie Copper products:
Tank top a bit big for petite ladies. Unlike the Compression Camisole that has adjustable straps, the Women's Recovery Compression Tank Top did not have adjustable straps, and the arm openings were a bit too big for me. If you were regular sizes, not petite, it would fit fine. Also, the tights were slightly too long for a petite lady (they bunched a little on my ankles (I'm 5'3″). Just go for the capris if you're petite!
Pricey (albeit good value)! Tommie Copper's products are expensive, but arguably Tommie Copper products are a better value than other products on the market where you are paying for the brand name.
Conclusion of the Hiking Lady Tests of Tommie Copper Products
Since I am not a medical doctor, I do not claim to have a view on whether or not copper infused apparel and accessories can actually provide pain relief. What I can say is that the compression feature of compression products in general work for me to help with muscle recovery and some pain relief. Compression is proven to stabilize muscle tissue, which helps reduce swelling and it increases oxygen flow to muscles.
Overall I am very pleased with the Tommie Copper products I tried! They are definitely worth trying if you need solid compression support for your knees or back, and want help with muscle recovery.
Happy trails!
Disclosure: I was provided with the items mentioned in this blog post free of charge from Tommie Copper in exchange for my honest review. All thoughts, opinions and experiences are my own.