"Me thinks that the moment my legs begin to move,
my thoughts begin to flow." – Henry David Thoreau
There are so many great websites and blogs out there with tremendous amounts of information on hiking, backpacking, camping, trekking, you name it. Happy web-surfing! And as always, happy trails!
Also, be sure to check out Hiking Lady's List of Organizations page for a list of hiking, backpacking, and climbing groups!
2Heeldrive This blog has a lot of good info on gear, hiking fitness, and long distance trails including the Pacific Crest Trail and John Muir Trails (which I am partial to since I'm a Californian…)
99+1 Countries: A Travel Blog If you're like me and always looking for the next adventure, you'll find this blog inspiring. It tracks the global travels of a young Finnish woman who is on a quest to explore the world.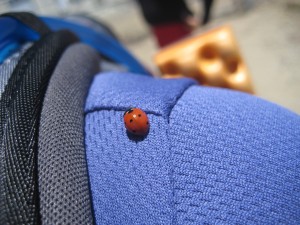 The Adventure Blog This blog has great info about you guessed it… adventures! There are lots of great blog posts ranging from a detailed trip review of a Mt. Kilimanjaro climb and subsequent safari, to the latest news about famous and not so famous climbers in the Himalayas.
Ah, Wilderness! An interesting blog with particularly insightful posts about the Southwest. If you plan to explore Mesa Verde, Canyon de Chelly, or other Southwest treasures, be sure to check out this website.
All Mountain Access An online mountaineering, hiking, and ski store with a good selection of top quality gear!
AlpineZone.com – The Northeast Guide to Mountain Adventure A resource for New England and Northeast skiing and hiking; online lodging reservations for inns, bed & breakfasts, and hotels throughout New England and the Northeast; an extensive online outdoor gear store; and a popular message forum.
AltitudeTreks.com – A friendly fellow hiking lady, Clare, writes all about hiking at altitude and has her own guides for women's specific gear.
Away from the Grind If you want to get away from it all, then this blog is for you! It has nice write-ups on hikes in the western USA, and the photos are
impressive, especially the ones of wildlife and the Great Sand Dunes National Park.
Babes in the Backcountry The name says it all! They offer trips and clinics to get women outdoors and have fun getaways in the backcountry!
The Backpacker A website with lots of gear and trail reviews.
Besthike.com Blog A site with good tips and lists of some of the best hikes, treks, and tramps in the world.
Blissful Writing Thoughts Blogger Lauralee Bliss has written numerous books about hiking the Appalachian Trail, and writes about her adventures on this fun to read website.
Brian's Blog A blog of a fellow backpacker who like me is always looking to shave weight! Some really great ideas on ultralight backpacking here.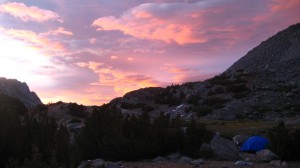 CampTrip If you're looking for camping tips, and some great contests and prizes, CampTrip.com is worth checking out.
Camping Blogger A great blog that helps parents experience the great outdoors with their kids.
The Cheap Outdoors A good site to check out before you make any online gear purchases!
Deb's Search and Rescue Stories There is a lot to learn from this blog about safety in the backcountry. This is the blog of Deb Lauman, a Search and Rescue volunteer in Arizona, who is a wonderful writer and conveys the joys and horrors of the wilderness. She also is an avid hiker of the Appalachian Trail, and is very focused on preparedness.
Drive and Hike Fun and inspiring blog from a couple who travelled the world by driving and hiking!
Eyehike This website and associated blog have a variety of content about hiking and backpacking, and have particularly good trail info about hikes in the Pacific Northwest.
Frugal RV Travel Blog Are you an avid RVer, or just looking for an affordable adventure? The Frugal RV Travel Blog has tips to help you plan your next affordable adventure (yay for saving money!), and the site also has great information on hiking in the Southwest. Plus check out Boondockers Welcome for more on RV travel.
Gambolin' Man A blog with a unique perspective on exploring our world with a zen twist!
Gear Talk with Jason Klass A blogger in Colorado who has all sorts of great backpacking tips. He has a lot of fun and informative videos and articles about making your own gear too!
Girls Outdoors A website with loads of information pertaining to women and outdoors sports. There is a lot of information on hiking (and tramping, as they call it in Australia!), but also kayaking, canoeing, rock climbing, snow sports, and surfing.
GSEAbroad Experience full immersion in a new culture by enrolling in a program to study abroad in Italy.
Her Side of the Mountain A inspiring blog from a woman who hikes and camps alone! You go girl!
Hike the National Parks Donna and Mike Guthrie are setting out to hike every national park in the USA! Remember the Gerkies from the PBS Series The National Parks? This is a modern day couple who is going to travel to all 58 National Parks. I enjoy following their progress on their website.
The Hiking Center A website with good information on hiking and camping.
Hiking in Japan A great site for information on day hikes, treks, and outdoor adventure in Japan.
Hiking Las Vegas An excellent membership site with trail guides for hikes in Southern Nevada.
Hiking Socks All types of specialty socks and apparel for hiking, cycling, and snow sports.  They also host a great collection of hiking blogs.
Hiking Taiwan An interesting blog about hiking, biking, and other fun outdoor adventures in Taiwan. Stu, the author of the blog, takes really neat pictures and looks like he has a lot of fun exploring Taiwan.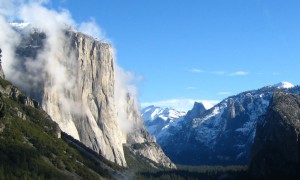 Himalman's Weblog A blog dedicated to climbing Mt. Everest. There is information on the history of expeditions to the mountain, facts about summit successes, and of course loads of information about the famous American mountaineer, Ed Viesturs. Some of the content is written in Polish, but there is plenty to read in English.
Hit the Trail A website with lots of resources to help you plan a trip to some of my favorite spots to hike – the Grand Canyon and the Southwest! There is information on lodging and campgrounds, hiking equipment, guides and tourist services, and more.
Hostelbookers Adventure travel tips for women. Check out their article on where are the world's hottest men!
LA Hiker For the Southern Californians out there, here's another website with great details on local hikes. What I really like are the videos, so you can preview a hike before you actually go. There are even some short films that were produced at local hiking spots.
The Last Wilderness A blog of the hiking, kayaking, and stand up paddleboarding adventures of Ken Campbell around the Olympic Peninsula in Washington state.
Life Is Better Looking for an easy way to filter through all these great websites and blogs about hiking? Life Is Better is like picking up a newspaper with articles from all of the great writers in the space, organized on one website!
Love the Outdoors An Outdoor Guide for Camping, Hiking, RVing and more. Features campgrounds, gear, tips and articles, checklists, camp cooking tips and camping recipes, campsite safety, state and national parks, camp songs and other related outdoor resources and planning tools!
Mallorca Hiking Want to hike in the beautiful island of Mallorca, Spain? This group offers good tours!
Modern Hiker A blog about hiking in Southern CA with great info about local trails.
Mountain Mama Marathoner Mountain Mama is one of my Twitter friends, who like me is an enthusiast of many outdoor sports, including hiking and backpacking of course. She's also an avid trail runner and has great posts about exploring and running the Rocky Mountains.
Mount Everest The British Story For information concerning the British on Mount Everest, this site has the answers. From their first expedition to those of today, you will find a comprehensive history, list of summiteers, amazing facts, a photo gallery and more.
Mungo Says Bah A Canadian guy who was almost named Mungo (a traditional Scottish name) and keeps a great blog about Canadian bushcraft, camping, and nature photography.
Natural Born Hikers A great website with trail notes and photos for over 400+ trails across the U.S. The pictures are worth checking out.
New York Outdoors Blog If you live in New York state you must read this blog! It has loads of detailed information on hiking, biking, canoeing, and other great outdoor activities in New York. The bloggers of the site have written 14 outdoor recreation guidebooks about Central and Western New York State, so you know you can count on lots of great insight!
Ndeso Adventure and Exploration A guide in Indonesia who can take you on that extreme adventure you've been wanting to do your whole life: volcano climbing, jungle trekking, eco ventures, you name it!
Northern California Hiking Trails John Soares, the author of two excellent hiking guides about Northern California: 100 Classic Hikes in Northern California and 75 Hikes in California's Mount Shasta and Lassen Volcanic National Park Regions maintains this website and blog with great photos and stories about his recent adventures and Northern California outdoors news. Also be sure to check out his Hikes of the Month.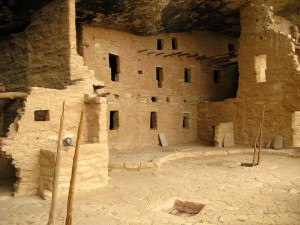 Northern Runner a supplier of running shoes for those hikers that also enjoy trail running and pavement running! They've got a nice selection of Brooks Running shoes.
Outdoor Baby For families who enjoy the outdoors! This site is for parents to share their adventures, misadventures, tricks, and "must-avoid" tips for traveling with children in the natural world.
Outdoor Clothing The TOG24 Outdoor Clothing website has a huge selection of outdoor clothing including waterproofs, fleece tops and more. They're a UK based company, and they ship worldwide. Check out their outdoor shop for some great clothing deals. They also have a ski clothing department if you're looking for some new ski wear.
Outdoor SoCal Great site for tips on outdoor activities in Southern California. From paddleboarding to backpacking, hiking, and snowsports…there's lots of good info!
Outdoors Blog Do you like adventure? Then this blog is well worth checking out. From topics ranging from extreme hiking, to paragliding and news about survival tips, there is a lot to enjoy.
Oregon Foto If you appreciate impressive outdoor photography, look no further. Michael Skourtes has captured breathtaking and thought-provoking outdoor images from Oregon's backcountry. His blog shares insights from his wilderness photography trips.
Philippine Travel Blog Excellent information to help you plan an adventure trip to the Philippines.
Photoseek If you want to see some breathtaking pictures of the gorgeous world we live in, then you need to check out Tom Dempsey's website. Every time I surf through his pages I itch to go on another hiking or backpacking trip! His site also has tips so we can all improve our skills, and he sponsors photography workshop adventures. Also take a peek at the blog to see even more stunning photographs he's taken around the world.
Romantic Camping It is pretty self-explanatory by the name of the blog…. they have some good tips!
The Secret Traveller Blog Learn about some of the best kept travel spots and secret locales with the Secret Traveller's Blog from 1Cover. With many interesting and useful articles like "10 ways you're offending people overseas" this blog puts a unique spin on travel writing and is a must-read for tourists and travellers alike.
Ski Bum Poet When I'm not snowshoeing in the wintertime, I enjoy downhill skiing. This blog has great info on skiing in Alta, Utah, and most importantly excellent deals on ski gear. If you ski Alta, check out this related blog called The Daily POW to find updated posts and videos of conditions and happenings at Alta and Little Cottonwood Canyon.
The Smoky Mountain Hiking Blog Everything you need to know about hiking in the Smoky Mountains! Also check out this site for Smoky Mountain info.
Summit Stones & Adventure Musings An extremely creative blog with inspirational poems and stories. Plus, the author is placing colorfully painted stones at the tops of various mountain summits! Have you seen one?
Tango Diva A great resource for solo women travelers: advice for women planning to travel solo, inspiring articles, and a community of thousands of women around the world.
Trails & Tracks Canada A website with community authored posts on favorite hiking trails, gear deals, and hiking and backpacking tips!
Trail Ridge Outdoors A website devoted to adventure on the ground and in the air: hiking and flying planes is their thing!
Trailspotting A website with excellent information about hiking, skiing, snowboarding, and snowshoeing in Northern California. It is very well-organized by trail length, difficultly, and you can sort by hiking trails, snowshoe trails, and ski lifts.
Tramping in New Zealand A great resource for planning hiking trips in New Zealand.
Travel Grove A blog with travel tips, destination ideas, travel deals, and more. Bon voyage!
US National Parks Travel Guide This website has loads of information on our U.S. National Parks and National Monuments. If you are looking to plan a roadtrip or looking for hiking trails in any of the 58 national parks, this site has what you need.
Wahoo Hiker This is a really interesting blog compiled by the freelance writer, Kevin Mims. What I really like are his high definition videos. He's based in Florida, but he writes about outdoor adventures everywhere!
Walking Holidays in Spain Spain Holiday is dedicated to providing quality homes in Spain straight from the owners. This is a great way to experience hiking in Spain, Europe's second most mountainous country. They even have their own "Sierra Nevadas" mountain range like we have here in California!
Walking in Etruria This is the website of Marco Valtriani, a freelance biologist and nature guide who leads tours in the Etruria region of Italy. This includes Tuscany, part of Umbria and the north of Lazio – the land of the ancient Etruscan civilization.
Walkweb: A Site Dedicated to Exploring the World on Foot Australian blogger Jeremy Payling is an avid bushwalker, and on his site he discusses many of his bushwalks (hikes) around north east Australia and The Lakes and the Peaks Districts in England, and has lots of tips on gear and and where to go.
White Spider 1066 A cool outdoor blogger in the U.K.
Wild Backpacker The name of the site says it all! Everything you want to know about backpacking is available on this site, including great backcountry recipes.
Wilderness Heals Wilderness Heals is an all-women, three-day annual pledge hike that benefits the Elizabeth Stone House, a Boston-based emergency shelter, transitional housing program, and therapeutic community that provides services to women and children who are escaping violence and overcoming trauma.
Wilderness Scotland If you are looking to plan a hiking, kayaking, biking, or adventure trip in Scotland, Wilderness Scotland is who you need to talk to. They are an award-winning adventure travel and ecotourism company that specializes in adventure travel in the Highlands and Islands of Scotland. I lived in Scotland for a few months several years ago, and I highly recommend exploring the Highlands and Islands!
Wildwests World The blog of Andy West, who is an avid thru-hiker that completed a northbound hike of all 2,700 miles of the Pacific Crest Trail.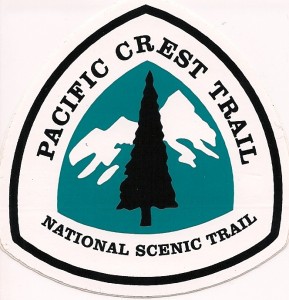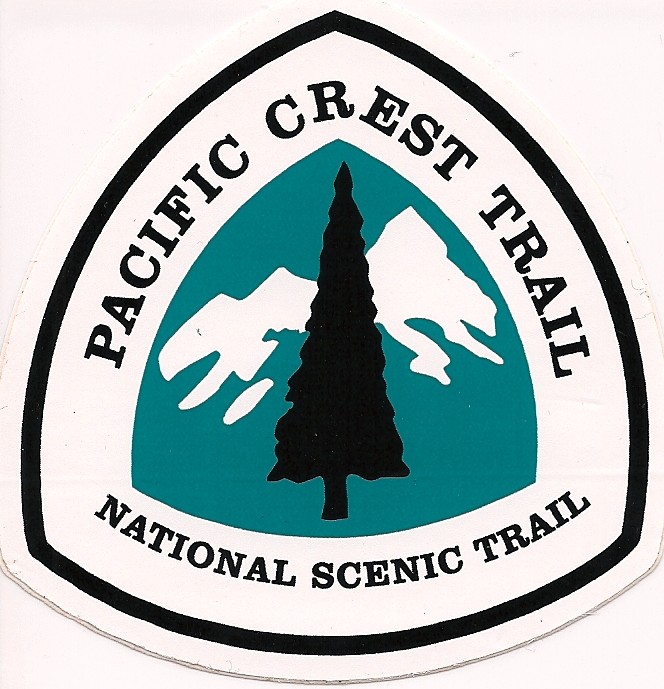 Women's Adventure Magazine Need I say more? This group out of Boulder, Colorado publishes a fantastic magazine dedicated to women who love adventure, or as they say for women who "choose to thrive in the wild!" They publish a bi-monthly printed magazine, and their website is constantly updated with fresh content on topics like hiking (of course!), kayaking, snowboarding, surfing, running, climbing, biking, you name it.
Women's Sports Information If you're like me, then you probably like to do a lot of fun outdoor activities in addition to hiking! To find out some really good tips on hiking as well as several other sports, you'll want read through their articles. The site is dedicated to helping women athletes play their sport better, concentrating on basketball, soccer, softball, volleyball, swimming, running, camping and hiking, with teams and Leagues for the San Francisco Bay Area.
Ya'Gotta A Canadian website with an organized list of links with information about adventure travel and places "ya'gotta" go, as well as a blog focused on the Canadian outdoors.
Yosemite Blog Everything you want to know about one of my favorite hiking destinations! Lots of great pictures, plus loads of information on hiking, geocaching, horseback riding, and even getting married in Yosemite!