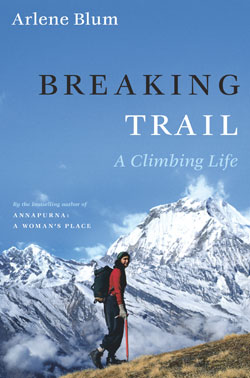 Many books have been published about people's mountain climbs, long-distance hikes, and adventures to far off lands. I always enjoy reading them and learning more about the mental and physical courage of these modern day adventurers. The memoir of the American scientist, mountaineer, and mother Arlene Blum is a bit different.
Hers is a story of a remarkable climbing career, but one that involved overcoming numerous gender barriers. Even more importantly, her story is one of introspection, that shares her rise from the darkest points in her life to the brightest. It is motivational and inspirational.
Check out the just published Hiking Lady book review of Arlene Blum's Memoir to hear more.