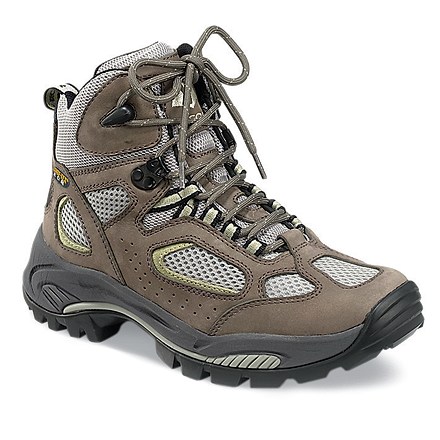 For those of you who regularly read Hiking Lady, you already know that I am a big fan of my Vasque trail running shoes and hiking boots.
Hiking Lady Gear Review: Vasque Blur Trail Runners
Hiking Lady Gear Review: Vasque Kota Hiking Shoes
Vasque has generously decided to hold a special contest for Hiking Lady readers. You'll have a chance to win a pair of Vasque Breeze Hiking Boots!
If you win, Vasque will contact you and send you either the Men's or Women's Vasque Breeze boot in your size. Good luck 🙂
Here's how to participate:
1. Become a Fan of Vasque Footwear on Facebook
2. Add a comment below so we know who has signed up – a quick comment like "I wanna win the Vasque boots in the Hiking Lady contest!" and you'll be entered.
3. Vasque will choose a winner on June 30th!
Update 7/1/10: WINNER ANNOUNCED!!! Congratulations to Laura J. who will be receiving a brand new pair of Vasque Breeze boots!
Note: Facebook didn't allow us to run the contest on the Hiking Lady fan page, so if you signed up that way June 16 or 17th please sign up again below. Thanks and good luck!